Nature's Sunshine Products
---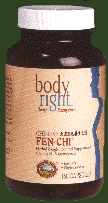 Body Right Weight Management Products
"I lost 300 pounds in three months."

"I dropped 42 dress sizes in six weeks."

How often have you heard this type of claim? Maybe a few too many times? It is undeniable: Americans are spending huge amounts of money and time trying to lose weight. Losing weight is a very worthwhile endeavor. But when you stop and look at how people are attempting weight loss, the picture becomes a little crazy and even a bit scary. With some weight loss plans, you might as well translate the incredible testimonials to say, "I starved myself for three months," because that"s what many people are doing.

Popular diet drugs create a feeling of fullness and suppress the appetite. Users eat less food and burn up stored fat for energy, thereby losing weight.

As the popularity of prescription weight-loss drugs has increased (over 1,600 percent in the past four years), the news media coverage of these products has also grown. Reports on national and local news programs associate a potentially high risk factor with some diet drugs. Prescription diet pills may cause dry mouth, nausea, dizziness, short-term memory loss, drowsiness, diarrhea, irritability, insomnia, agitation, nervousness, anxiety, serious lung and heart diseases, and, in some cases, irreversible damage may occur.
NSP's Chinese Fen-Chi

Just as the nation seems swept away by the latest wave of "miracle" prescription diet drugs, Nature's Sunshine announces a new, all-natural weight management product: Chinese Fen-Chi. Fen-Chi is a Body Right product, developed to give people a natural alternative to popular prescription diet pills. NSP's Fen-Chi works similarly to the way other popular diet products work, creating a feeling of fullness. However, Fen-Chi works without causing the severe, sometimes irreversible, side effects.

Fen-Chi is composed of four Chinese herbs that have long been employed by people in the Far East for weight management:


ma huang (Ephedra sinica)

hoelen (Poria cocos)

atractylodes (Atractyulodes ovata)

ginger (Zingiber officinale)

Ma huang contains ephedra, which promotes the burning of calories to produce heat and release energy. Ephedra naturally contains alkaloids, the dominant one being ephedrine. Ephedrine aids the process of weight reduction.

Hoelen, also known as poria, acts as a diuretic (increases the flow of urine) and decreases blood sugar.

Atractylodes is another diuretic. It helps increase the energy of the body by eliminating excess moisture and excess sodium (sodium promotes water retention).

Ginger promotes the digestive process. When used in combination with these three herbs, ginger enhances the beneficial effects.

Each has an important function in the NSP Fen-Chi formula. Taken together, these herbs form an herbal dietary supplement that supports the nervous system. Dr. Alvin Segelman, NSP's Vice President of Health Sciences, said the combination of herbs used in Fen-Chi can help people achieve homeostasis, or body balance. "We've combined a thermogenic agent with traditional Chinese herbs that have a long history of use in the Far East," he said. In fact, in China, ma huang has been used for thousands of years. "Fen-Chi will help individuals to complement their sensible weight management program."

(Note": NSP's Chinese Thermo-Chi are formulated with different herbs and promote different results than Chinese Fen-Chi.)

Other companies market diet pills containing ephedrine isolated from ma huang plants. But NSP uses the whole extract of the ma huang plant, not pure ephedrine. This offers an additional benefit to Fen-Chi customers. The ma huang extract in Fen-Chi is more naturally and completely absorbed by the body than pure ephedrine, resulting in a safer product. The extract also contains other phytonutrients that help balance the effects of the ephedrine on the body. "Using the whole extract of ma huang in Fen-Chi allows us to maximize the beneficial effects of the herbs and minimize the undesirable effects inherent in other ephedrine-containing products," Segelman said.

Fen-Chi can help you achieve safe, gradual weight loss by supporting and strengthening your central nervous system, by helping you feel more energized, by preventing water retention, and by creating a greater sense of well-being. When used properly, Fen-Chi is an affordable, integral part of an intelligent weight management program.

The Fen-Chi Weight Management Program



In order to maximize your weight management efforts, we recommend using the following
Fen-Chi program:

One hour before breakfast....2 capsules of Chinese Fen-Chi

Balanced low-fat breakfast

20-30 minutes after meal....4 Fat Grabbers

Between breakfast and lunch....Appetite Control homeopathic remedy

One hour before lunch....2 capsules of Chinese Fen-Chi

Balanced low-fat lunch

20-30 minutes after meal....4 Fat Grabbers

Between lunch and dinner....Appetite Control homeopathic remedy

Two hours before dinner....1 capsule of Chinese Fen-Chi

(between 3-4p.m.)

Balanced low-fat dinner

20-30 minutes after meal....4 Fat Grabbers
When combining Fen-Chi with Fat Grabbers, use this time schedule instead of the instructions on the Fat Grabbers label. It is strongly recommended that you use the Fen-Chi program for four weeks, then take one week off before repeating it. During your week off, try using Garcinia-Chi and Fat Grabbers plus Appetite Control. You may also take Garcinia-Chi with Fen-Chi for an enhanced weight control program. Take Garcinia-Chi at the same time you take Fen-Chi throughout the day.

As with any sensible weight management program, it is important to eat balanced, low-fat meals that include lots of fresh fruits, vegetables, and whole-grain carbohydrates; exercise regularly; and supplement your body's nutritional intake with a comprehensive vitamin/mineral/antioxidant supplement. We recommend Sunshine Daily Essentials or Super Supplemental Vitamins and Minerals. You should consult your physician before beginning any weight management program.
Stock# 2925-3 Click Here for order information.


Click on Browsers Back Button to return to previous page


Return to Index of Products


Return to Main Page



---
CAUTION: This product contains ephedra. See your health care provider prior to use if pregnant or nursing, any medical condition exists, or when taking any prescription drug. Discontinue if nervousness, sleeplessness, complete loss of appetite, or nausea occur. Maximum ephedrine dose for healthy adults is 100mg per 24-hour period, for no longer than 12 weeks. Improper use of this product may be hazardous to your health. Not intended for persons under 18. Not to be taken with other ephedra or ephedrine-containing products. KEEP OUT OF REACH OF CHILDREN.

Each Fen-Chi capsule contains 12.5 mg of ephedrine from ma huang. Fen-Chi is sold in 150-count bottles, each bottle providing a 30-day supply.